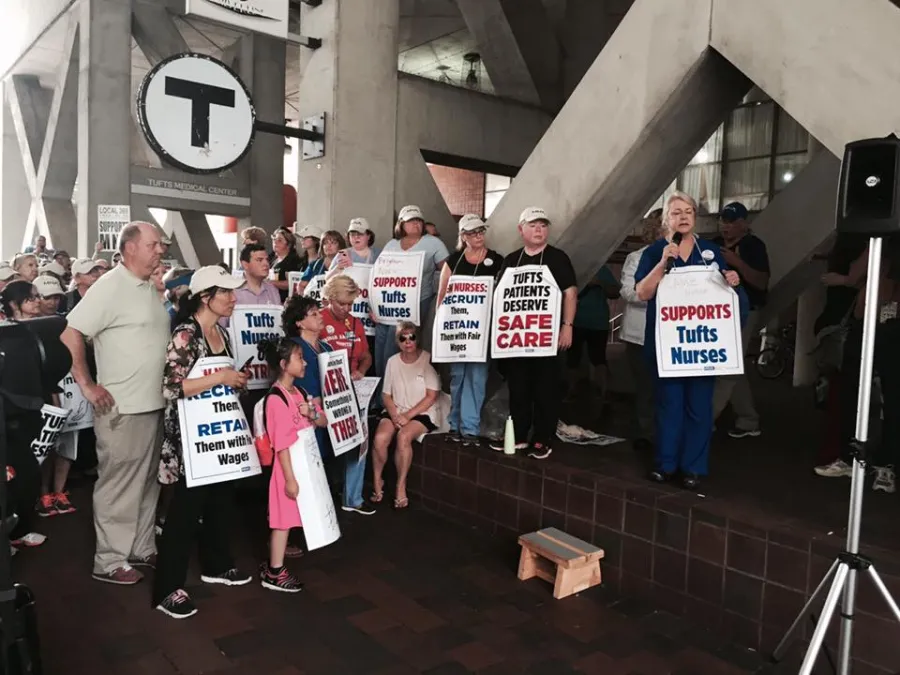 To the editors,
I am sure I wasn't the only reader who was left wondering, "What's the story here?" after seeing page 3 of your Saturday edition ("Nurse union eyes harmful time to strike," June 24).
Unionized workers who strike — in this case, the dedicated RNs at Tufts Medical Center — do so in order to inflict economic stress and pressure on an otherwise uncompromising employer with the goal of bringing about an advantageous change at the negotiating table. So to read in your article that Tufts' managers were "horrified" to learn that the union is rallying its members around this goal is insincere at best.
For nearly 16 long months, the Tufts RNs have been trying to win contract language that will improve patient care and nurse staffing inside of the medical center, while also securing market-competitive compensation. In my view, there couldn't be better reasons for these remarkable women and men to take to the streets. And when they do, they will have the full support of the city's labor community.
Rich Rogers,
Executive Secretary-Treasurer with the Greater Boston and member of Painters Local 391